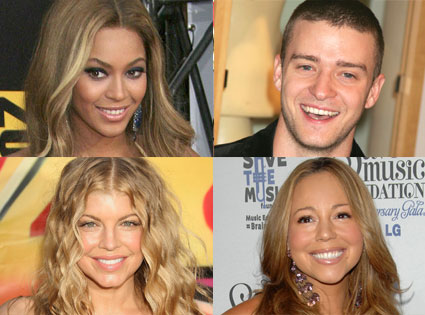 ZUMAPress.com
Beyoncé, Justin Timberlake, Fergie and Mariah Carey!
These are just a few of the superstars set to perform at the upcoming Fashion Rocks, the big music and fashion shebang put on in New York by the Condé Nast Media Group.
Who else is on the lineup? Rihanna, Chris Brown, Duffy, Keith Urban Kid Rock and Lil Wayne.
The fifth annual Fashion Rocks happens at Radio City Music Hall on Sept. 5 and airs on CBS on Sept. 9. It coincides with New York's Fashion Week and the publication of Condé Nast's annual Fashion Rocks magazine.