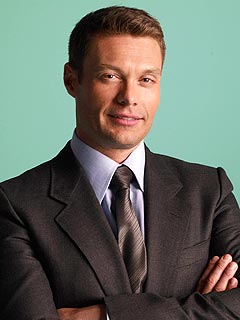 Seven singers performed on Tuesday's Idol episode and the judges had a few choice words for some of them. But the results that matter — America votes, don't forget! — are in, and it makes for season 8's most surprising results show yet.
Keep reading to find out who's singing next week and who faced the judges.
It was a night of dramatic reversals in the desperate lower depths of the competition, as the much-hyped Judges' Save rule was finally put into play. Matt Giraud, told by Ryan that he'd been eliminated by popular vote, sang an encore of "Have You Ever Really Loved a Woman." He actually sang it worse than the night before, probably undone by (in Ryan's words) "all the pressure in the world."
Simon weighed in with bleak honesty: "I don't see that you have really any chance of winning." Paula and Kara, meanwhile, were out of their seats behind Simon, practically shouting in protest.
Then, Simon told Matt he was safe. As Matt cried in relief, the other singers huddled round and hugged him. At that point, Simon reminded the contestants that two, not one, will be eliminated next week. The other judges, after the cameras were off, congratulated a teary-eyed Matt while Simon hurried off stage.
You have to wonder whether Matt and Lil Rounds, who joined him in the bottom two, are simply heading for a double guillotine. The judges have been dissatisfied with both of them as they keep trying to settle on a style that could make them as dependable as, say, Adam Lambert — or even Allison Iraheta.
Anoop Desai, despite a performance of "(Everything I Do) I Do It for You" that earned some of Kara's kindest words of the night, was also in the bottom three. Simon, who'd doubtless been hampered by the two-judges-per-singer rule, took the opportunity to say Anoop deserved to be there (and, contradicting Randy, he also praised Kris Allen as "excellent").
But Anoop may find that disco suits his slick pop groove, and maybe Lil, with her love for soul and R&B, will too. Not so sure about Matt, though. – Tom Gliatto
by People