Photo by: Carlos Alvarez / Getty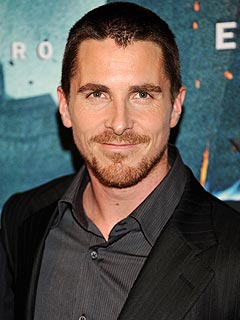 Addressing reporters Thursday, Christian Bale spoke only briefly about his recent arrest in connection to an assault allegation filed by his mother and sister.
"It's a deeply personal matter," the
Dark Knight
star, 34, said at at a press conference for the movie in Barcelona, Spain. "I would ask you to respect my privacy in the matter."
Bale
spent four hours
in a London police station on Tuesday and was released pending further inquiry. He denies the allegations and cooperated voluntarily, according to a
statement
released by his lawyers.
On Wednesday, he
walked the red carpet
in Barcelona for his film's Spanish premiere with wife Sibi, signing autographs and posing for photos with fans but avoiding reporters.
The controversy hasn't hurt
The Dark Knight
's record-setting success: After scoring the
biggest opening weekend
in Hollywood history, taking in $158.3 million, it has since become the fastest movie to top $200 million in U.S. box office history.
by People.