Photo by: Juan Rico / Fame Pictures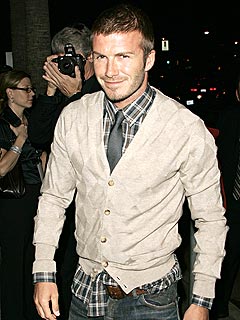 English-born soccer god David Beckham has more than just settled into his new digs in Los Angeles – he simply can't imagine living anywhere else now.
"It seems like only a few weeks ago I arrived in Los Angeles with my family ready for the next chapter in our lives," the 33-year-old writes on his blog. "A year later and we feel so settled here, everyone loves California and everyone has made us feel so welcome. I can't imagine being anywhere else in the world right now. "
Becks made his debut as midfielder for the L.A. Galaxy in July 2007 after had wife Victoria made the permanent move from Britain to the U.S.
by People