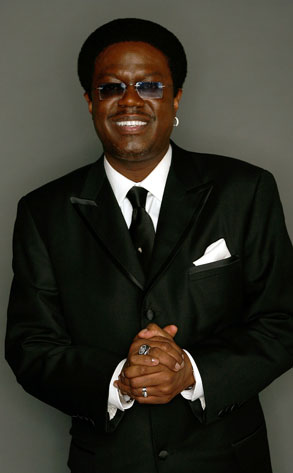 Getty
Family, friends and thousands of fans gathered at Chicago's House of Hope church on Saturday to attend the public memorial for actor-comedian Bernei Mac, who died one week ago due to complications from pneumonia. He was 50.
The star-studded tribute featured emotional speeches from comedian Chris Rock, Rev. Jesse Jackson and actor Samuel Jackson, Mac's costar in the upcoming flick Soul Men.
Mac's fellow Original Kings of Comedy—Cedric the Entertainer, Steve Harvey and DL Hughley—sat next to each other, breaking down in tears during the service. When they took the stage, however, they mixed their tears of sadness with laughter as they remembered the Mac Man.
"This dude is a very popular guy," said Cedric, according to the Chicago Tribune. "You know y'all were like, 'Let me get four tickets to the funeral!' He's still the hottest ticket in town."
Hughley joked about Mac's well-known taste in clothes. "Bernie would wear colors that crayon hadn't even invented," he said.
Oprah Winfrey, Sen. Barack Obama and actor Andy Garcia (Mac's Ocean's 11 costar) sent written condolences, while the Chicago White Sox, Mac's home team, sent his wife of 30 years, Rhonda, a jersey with his name on it.
Also honored at the memorial was another of Mac's Soul Men costars, Isaac Hayes, who died one day after Bernie, at the age of 65. A montage of photos and sound clips from Mac's life and career were set to some of Hayes' best-known songs.
Loyal fans arrived by caravans or chartered buses, waiting hours in line for a spot in the 10,000-seat church; some even camped out overnight. Inside the church, the city's mayor, Richard Daley, addressed the large crowd, hailing Mac as a man devoted to making Chicago a safer place.
"He wanted to do something personally to get children away from the life of violence," said Daley. "He had a heart and passion...That's why as the king of comedy, he never lost his soul in Chicago."
by E!