Photo by: Flynet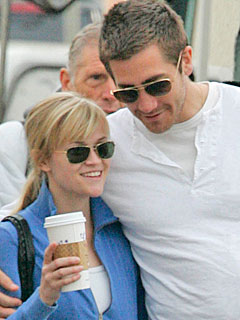 Reps for Resse Witherspoon and Jake Gyllehaal are denying tabloid reports that the couple are engaged.
"They are not engaged, getting married or any of the reports," the reps tell PEOPLE exclusively, calling the reports "lies."
Witherspoon, 32 and Gyllenhaal, 27, began quietly dating in April 2007. They recently were seen together in Paris with Witherspoon's kids.
by People